We recognize that all of our patients are unique and deserve to receive orthodontic care that reflects their individual needs. Our experienced and talented team is committed to working with you and your family to create a comfortable, stress-free, and rewarding orthodontic experience every time you visit our practice. We are pleased to welcome you and your family, and we look forward to working with you.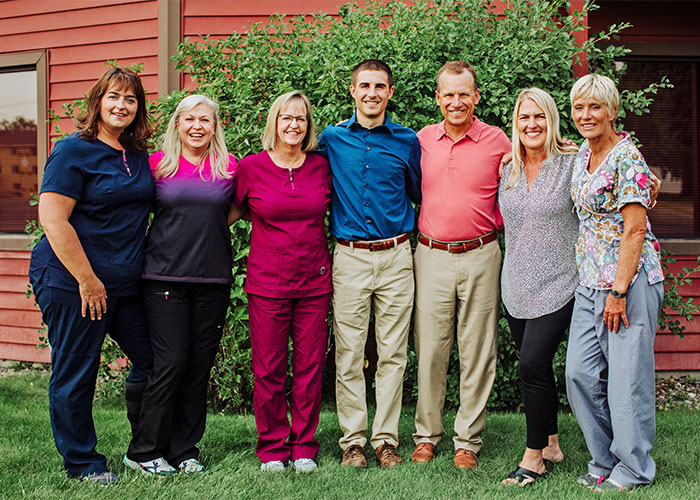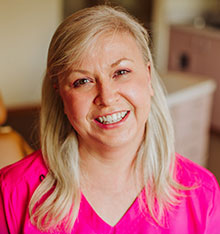 April
Orthodontic Assistant
It's a joy to come to the office each morning, knowing my day will be spent talking and laughing with our wonderful patients. Each person brings happiness to our practice, and I love getting to know them. I provide chairside assistance to Dr. West during orthodontic procedures. I make sure he has what he needs, and am there to support the patient, checking to see that they're comfortable, and telling them what the doctor's doing. The best part of my job is watching each person's reaction when they see their finished new smile for the first time.
I was born and raised in Montana. When I'm not working, I enjoy golfing, cooking, and am a Griz Fan. I love entertaining friends and family.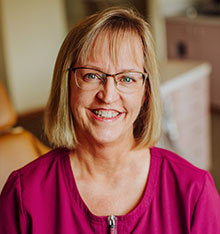 Laurie
Orthodontic Assistant
I enjoy working independently with our patients and getting to each person by visiting with them during their appointments. It's so much fun to learn about their lives and become friends with them during their orthodontic journey. Seeing a friend's smile transform, along with their self-confidence, is so rewarding! In addition to providing independent patient care, I also deliver chairside support during orthodontic procedures, helping Dr. West as he works on the patient's orthodontia.
I'm a life-long Great Falls resident, who's married with two children. My "leisure" time is spent transporting my daughters to their sports, music, and church activities.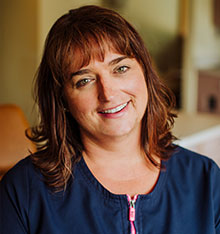 Shantel
Orthodontic Assistant
I love seeing smiling faces as each patient arrives and hearing their laughter during their visit. This is a positive, marvelous environment, and my days are spent surrounded by great people, from our patients to my teammates and Dr. West. Our patients tell us they like coming for their appointments, and I know we love seeing them. I work with our patients during their visits, entertaining them during while the doctor works on their braces, and scheduling their future appointments at times that work for their busy lives.
I'm a Montana native and enjoy all the state offers, especially the great outdoors, where I often fish, hunt, and camp. My greatest accomplishments call me "mamma."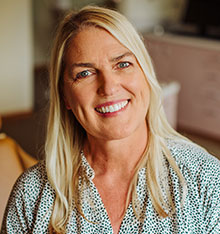 Tamara
Receptionist and Business Manager
Greeting patients and their families as they arrive is a pleasure. I enjoy hearing the latest news about their lives and adventures, and appreciate how interesting each person is. It's fun to watch each patient's personality and self-esteem change and grow as they see the changes in their smile. Seeing them become more confident and outgoing is always wonderful! I answer our phones, schedule appointments, handle billing and insurance filing, and work with patients and parents on financial payment plans.
I'm a married mother of four boys, two stepsons, and two grandchildren. I love time with my family, especially camping, boating and fishing. Winter means wrestling tournaments and hockey.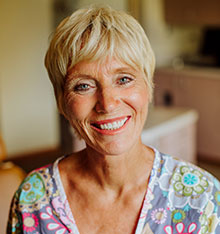 Terri
Lab Technician
Working every day to help people develop healthy, beautiful smiles, is very fulfilling. I spend most of my day in our onsite orthodontic laboratory, carefully fabricating the essential retainers and study models. It's important these are perfect, so Dr. West can most effectively move the patient's teeth in a comfortable, accurate manner. I really enjoy making the colorful retainers, and seeing the excitement on a patient's face when they first see theirs. They can't stop smiling!
When I'm not working, I've a multitude of hobbies, from golfing and practicing yoga to vegetable gardening and adventure travel. I also love adopting shelter dogs.